Have you lost your driving license and can't seem to find it? Well, we understand it's a problematic situation that would want to come out as soon as possible. In this article, we are going to tell you how to find drivers license number. 
Find Driver License Number By SSN
The safest way to find a driver's license number using an SSN is by going through a government agency, such as a state DMV or state licensing center.
Remember, many websites out there tell you that you can find your driving license number with the help of the SSN. However, most of them are trying to hoax you, as this is not true. Social security numbers cant be used to find the driving license number directly. 
What is a Social Security Number?
A social security number is a government-provided number given to all citizens, which allows them to identify themself and use various social schemes offered by the government. All they have to do is provide these numbers to the proper authorities. Sometimes, people get fooled and provide their SSNs to authorities and agencies that are not authentic. This can result in losses as well. 
What is the Driver's License Number?
The driver's license number is the number given to you by the government printed on the back of your driving license. The Department of Motor Vehicle provides it and ensures you are legally entitled to drive. It also helps in getting car insurance and other car-related claims. 
Is the Driving License Number and SSN Related?
Be aware that the number on your driver's license is not the same as the number on your Social Security card and that the number on your Social Security card is not the same as the number on your driver's license.
The Social Security Administration is the entity that is responsible for issuing your Social Security Number. In contrast, the Department of Motor Vehicles is the entity that is responsible for giving your driver's license number. They do not share a single ancestor in any way.
In other words, you cannot look up your driver's license number using your Social Security number. The use of websites that offer this service is strongly discouraged by subject matter experts in the industry.
You can find websites that will tell you that it is possible to do so. Your Social Security number is not printed on either your driver's license or the barcode, nor does it contain your Social Security number. If you attempt to do this, you will unknowingly put yourself in the position of becoming a scam victim. If you visit these websites, it's possible that someone stole your personal information.
Interesting Read – Motor Mount Replacement Cost & Symptoms | The Ultimate Guide
Beware of The Online Scam 
Beware of websites that audaciously claim to provide online driver's license status checks for free. Avoid falling for scams designed to swindle you out of your money. While obtaining your driver's license number through authorized sources legally is possible, you should steer clear of these dubious options.
Refrain from sharing your Social Security number on unfamiliar or unverified websites. If you cannot locate your number in your personal records, visiting your local Department of Motor Vehicles (DMV) in person is safest.
The only legitimate source for free online searches of your driver's license number is your state's DMV, the agency responsible for issuing driver's licenses. Do not trust websites that claim to check your driver's license number without charging a fee.
These sites may be attempting to steal your identity for nefarious purposes. Rethink the assumption that retrieving a lost driver's license number online is the most convenient option, as this may not be true. Engaging in such online activities can expose you to potential harm, making it an unsuitable avenue for this purpose.
Alternative Options For Lost Driving License 
If you are trying to find driver license number by SSN, don't worry, we still have a way for you to get it without using the SSN. You must find it the right way by getting a new Driver's license card. This is not a new card per se but a duplicate of your previously issued card, which will be provided to you upon verification by the authorities. 
Getting a replacement card for your driver's license is a simple process. In most cases, you will only be required to do a few actions. In addition, instead of giving your Social Security number on a questionable website, this is the most secure option to receive a replacement driver's license card.
Here are some simple steps you need to follow to get a new driver's license card in no time. 
Compile All the Documents 
Because you misplaced your previous driver's license, you will need to obtain a new one. To begin, you will need to compile all of the necessary documents that can be used to verify your identity. 
As a form of identification, birth certificates, and passports are accepted at the vast majority of Department of Motor Vehicles offices. In addition, national identification cards, such as those issued by the SSS, may be utilized. You can establish your identity with the use of other documents like your billing address and professional identification cards, for example.
Make sure you have an original document of all the types mentioned above and a photocopied form to provide to the DMV office. Do not wait for them to ask you to photocopy the same, as it may unnecessarily delay the process. 
Visit the Local DMV
Because the DMV needs to confirm your identity, you must go there in person. Make sure you choose the right time and place an appointment for the same. You can visit the Department of Motor Vehicles office serving your region.
The DMV office has various authentication steps to get a driver's license. This is because they want to ensure that they are providing the right person with a driving license. If they were the ones to provide you with the lost driver's license, they need to have a copy of it or the number associated with it in their database.
You will be required to produce identification in person at the Department of Motor Vehicles office. Again, it is essential to make an appointment before going to the office to ensure that they make the required changes. 
Fill Out the Necessary Forms
When seeking a replacement driver's license card, you must fill out a form, just as you would when requesting any government-issued document. This form is pretty simple and requires minimal complicated details from the person filling it. 
You can make a duplicate of or download this form from the DMV website and fill it out at your convenience at home. Doing so will ensure that your request is handled most quickly and effectively possible.
Ensure you do not make any mistakes in the form before submitting it, as it will inevitably delay getting the driver's license. 
Replacement Fees Payment 
Just like all other government-issued cards, this one also has a fine attached to its misplacement. It is the responsibility of the driver to pay the fee associated with replacing a lost driver's license card. It would help if you were prepared to pay a cost to process your new driver's license card.
It is a minimal fee and does not cost much. Therefore, there is no reason to worry about the cost and try to take shortcuts to escape from the same. 
Wait For Your Driver's License To Arrive in the Mail
Following the submission of the application form, the payment of the needed fee, and the submission of all relevant paperwork, you will be required to wait for the arrival of your license card in the mail. This is the last step. 
The time taken by the departments usually differs from region to region. Therefore it is better to ask beforehand about the time it will be taken to send the card from the department itself. This way, you can plan your car visits as well. 
Engaging Read –How to Fix Engine Power Reduced | The Definitive Guide
Frequently Asked Questions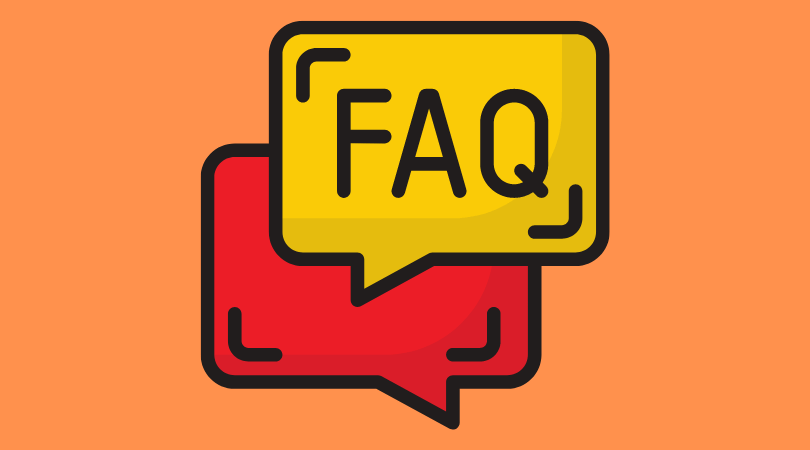 Now that we have cleared most of the doubts regarding whether you can find driver license number by SSN, we will answer some frequently asked questions to clear away the remaining ones. We hope this helps too! 
How do I Find out my SSN?
Finding your SSN is very easy. It can be found on listed tax documents, financial statements, etc., or other ID given by the government itself. If you cannot locate your SSN, you can get a new SS card from the government after providing relevant authentication documents to the department. It is necessary to ensure that the SS card is kept securely since it is used in filing taxes, getting medical care, gaining employment, etc. 
How do I find my Ohio driver's license number?
The Ohio Bureau of Motor Vehicles website provides all the information regarding driver's licenses. You can visit the website and visit the driver's license and ID cards section. However, it will be difficult to find your number there since they will require a previous authentication or verification to ensure that the details do not fall into the wrong hands.  
Can I get my driver's license number by using my SSN?
We have categorically answered the question in the negative above. The driver's license number and the SSN are two different IDs that are not used to find each other. Many websites claim that they will help you find the driver's license number with the help of SSN, but unless you want to be defrauded, do not believe the same. 
Giving your SSN to unverified websites may also prove harmful in the future. 
Conclusion
Beware of the scam that is going on the Internet, and do not provide your SSN to unverified websites instead of finding your driver's license number. We request you choose the correct method if you have lost your driver's license. We have covered the steps involved in getting a new driver's license card issued to your name. Please follow the same, and the card will be in your mail in no time. 
To ensure financial safety, please ensure that you do not provide your SSN to websites on the internet without proper verification.